Top Commitment
The TechnoPro Group began executing our medium-term management plan, Evolution 2026, which began in the fiscal year starting July 2021. This plan redefines the purpose of the group: Driving the Power of Technology and Talent to Co-create Value Together with our Customers for a Sustainable Society.
At the same time, we also updated the TechnoPro Group Code of Conduct and reorganized our philosophical policies and rules by formulating the Sustainability Policy and the TechnoPro Group Human Rights Policy.
As a responsible member of global business community, we announced our participation in the United Nations Global Compact (UNGC) in October 2021.
We also established a new Sustainability Committee, which I chair as president and CEO, to pursue specific initiatives and in June 2022, we announced our endorsement of the "Task Force on Climate-related Financial Disclosure (TCFD)" recommendations, and have disclosed information based on the TCFD framework in September 2022 to ensure even better communication with a wide range of stakeholders.
All of these efforts demonstrate our clear commitment to the sustainability agenda as a company whose stated purpose is contribute to sustainable societies, as well as commitment to meeting the ever-increasing requirements of the times and the expectations of our stakeholders.
The TechnoPro Group must achieve medium- to long-term growth as a sustainable company if we are to continue contributing to society. We believe three points are essential prerequisites for our sustainable growth:
1. Foster long-term relationships with customers
2. Regard talent and technical capabilities as sustainable resources
3. Earn trust from society continuously
Based on these prerequisites, we identified material issues (materiality) grouped into four categories: (1) human resources, (2) technology, (3) social responsibility, and (4) governance. These are also linked to the Sustainability Development Goals set by the United Nations, with KPIs and targets established for each materiality.
In response to feedback received through dialogues with our shareholders and investors, the TechnoPro Group is creating a business foundation that addresses ESG and supports the implementation of various measures. We intend to strengthen our efforts regarding materiality, and strive to prevent negative impacts on our business and society. At the same time, we aim to create positive impacts, meaning value we hold in common with our stakeholders.
To prevent negative impacts, we ensure compliance with laws and regulations, prohibiting transactions with antisocial forces. We also endeavor to eliminate information leaks, bribery, harassment, and overwork through sustainable training programs and messages from management.
Consultation desks and an internal reporting system have also been established and are operating properly.
With regard to creating positive impacts, we believe that creating social value through our business activities is a fundamental part of who we are.
In the midst of digital transformation and green megatrends in particular, it is important for our business growth that we improve our abilities to offer solutions leveraging elemental digital technologies. We must also increase our ability to respond to shifting energy balances and innovations in related technologies. In other words, our business is to solve social and environmental challenges through technology.
Human resources are extremely important to us, given the nature of our business. We believe that creating and maximizing opportunities for all people to fulfill their potential not only reflects the concept of Diversity, Equity, and Inclusion (DE&I), but also represents extremely high social significance.
We believe that offering opportunities to re-skill and acquire multiple skills through investments in education lead to improved employee satisfaction and engagement. We also strive to provide safe, healthy, employee-friendly work environments and diverse work styles. These elements are the prerequisites for retaining sustainable human resources indispensable to executing our medium-term management plan and growing our businesses.
We continue to strengthen our corporate governance and risk management systems, which serve as foundation for creating value for society. We communicate the direction and progress of our initiatives through sincere dialogues with shareholders and investors.
We engage in comprehensive and effective management that integrates our pursuit of sustainability and business growth as we fulfill our social duty to achieve a sustainable future.
I ask for your continued warm support in our endeavors.
TechnoPro Holdings, Inc.
President, Representative Director and CEO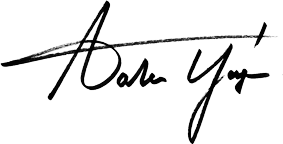 Takeshi Yagi