CEO Message
The TechnoPro Group is the largest technology-focused solution service group in Japan, with 24,000 engineers and researchers in Japan and overseas. We serve nearly 2,300 clients in Japan, and our services cover nearly every technical field in demand, including machinery, electrical and electronics, information systems, IT infrastructure, chemistry, biotechnology, pharmaceuticals, architecture, civil engineering, and energy.
Despite the uncertain business environment, we delivered solid performance for the fiscal year ending June 2022, owing much to the support of our clients and stakeholders.
Allow me to once again express my sincere appreciation to you all.
The recent outbreak of COVID-19 has caused major, perhaps irreversible, changes in society, business models, values, and work styles. In particular, our clients and society are being pressed to respond to digital transformation (DX) across a wide range of applications. Technological advancements continue at a blinding pace even in the midst of pandemic, leading to services and business opportunities we never dreamed of in the past. We also see rising interest in collaborations beyond the framework of existing organizations, companies, industries, and technological domains, not to mention cross-border and cross-region arrangements. These collaborations serve to leverage the strengths and advantages of each party involved.
As the pace of change increases, the TechnoPro Group will focus on our solutions and technology consulting businesses, including consignment, subcontracting, and technology consulting, in addition to our mainstay engineer staffing. At the same time, we strive to respond appropriately to the diversifying issues and needs of our clients through overseas offshoring, educational services, placement services, and a wide range of other services.
In addition, we leverage collaborations with companies possessing the latest technologies, joint research with university labs and public/private research institutes, partnerships with global IT vendors, and other various initiatives to cultivate technology and human resources. In so doing, we continue to provide value contributing to the competitive advantage of our clients and improving the value we co-create with our clients.
In the post-COVID-19 society, our executives and employees will continue to work tirelessly to achieve sustainable growth, to solve social issues through our business activities, and to serve as a corporate group that continues to be the most trusted partner of our clients.
I ask for your continued support.
August 2022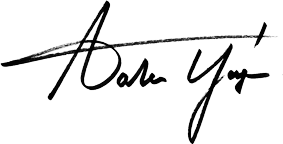 Takeshi Yagi
President, Representative Director and CEO